Electric Vehicles are affordable, convenient, fast – and can save money for almost everyone. To accelerate the transformation to Electric Vehicles, EarthKind Energy was proud to lead a High School Electric Video (EV) Contest that empowered our emerging leaders to create fun, entertaining, and informative EV videos.
This winning video from Oscar Pak and his Sleepy Hollow HS team is the best explanation we've ever seen of how EVs can meet 98% of our daily transportation needs, save us money on fuel, maintenance, and vehicle purchase prices, and create a cleaner, healthier and more sustainable environment. And we can do it by just plugging into a regular home electric socket overnight!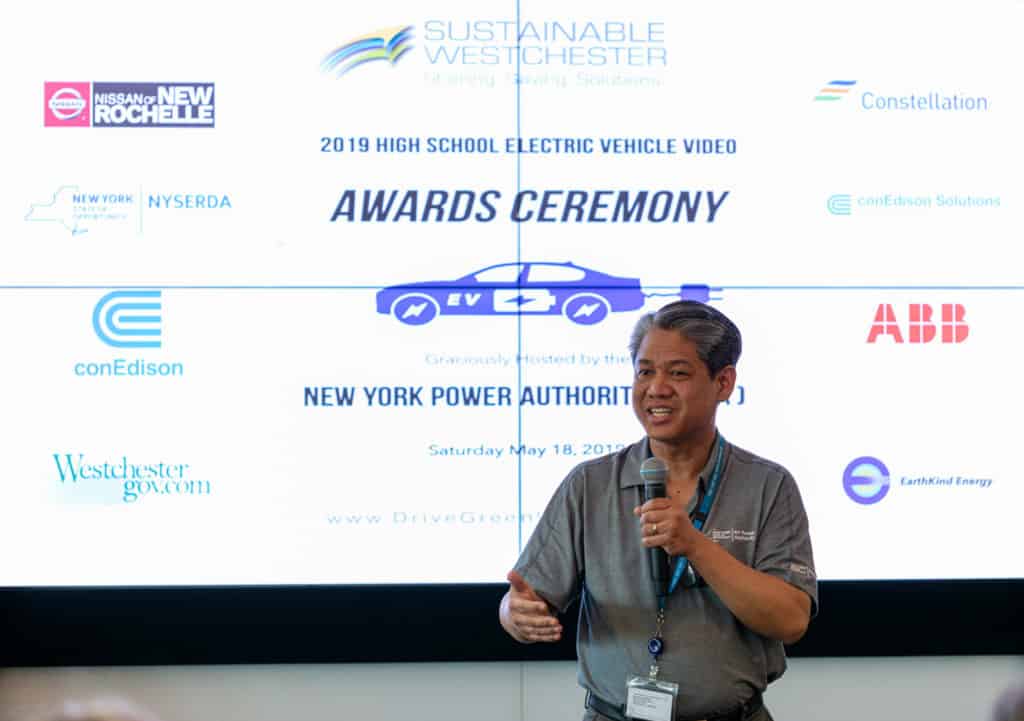 New Yorkers spend $25+ Billion a year on transportation fuels, and driving is the largest source of greenhouse gas emissions.
EarthKind Energy was a Platinum Sponsor, and CEO Ron Kamen moderated the Award Ceremony at the New York Power Authority's Headquarters in White Plains. NYPA President & CEO Gil Quiniones & Westchester County Executive George Latimer opened the Awards with inspirational messages to the student contestants & their friends and families. The Contest was co-sponsored by ABB, the NY Power Authority, NYSERDA, ConEdison, Constellation, ConEd Solutions, Westchester County Government, Sustainable Westchester, & Nissan New Rochelle.