MIT – Solar panels supply enough energy to power the world!
The guys at MIT have discovered something that many of us have suspected for quite a while now:   that the sun supplies enough energy to power the entire world!
Solar panels can power the world – MIT study
Published time: May 20, 2015 16:38
Edited time: May 22, 2015 06:36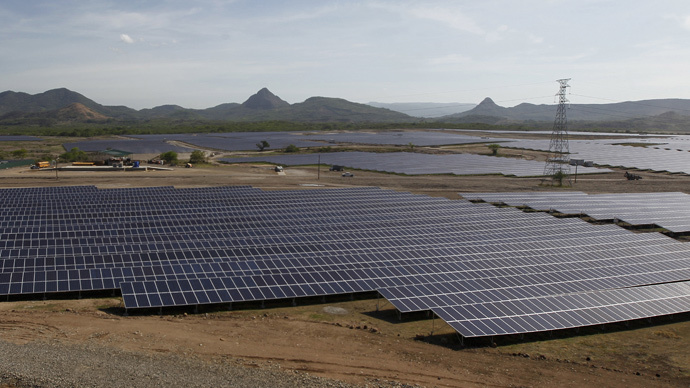 An MIT report has found that regular solar panels like the ones used today could supply much of the world with power. They believe terawatts of energy could be produced by 2050 and say that investment, not technology, could be the biggest hurdle.
The world's population currently consumes 15 terawatts of power from various energy sources, according to the Economist. Despite making up less than 5 percent of the world's population, Americans use 26 percent of the world's power.
The publication, by the Massachusetts Institute of Technology, shows that no revolution in solar energy needs to take place, as scientists already have everything they need to harness the energy of the sun and turn it into electricity, though minor tweaks may help to improve efficiency.
The US, for example, generates less than 1 percent of its energy from solar power. This is something the researchers are looking to change.
READ MORE: